Kerbside Drive-Thru Pickup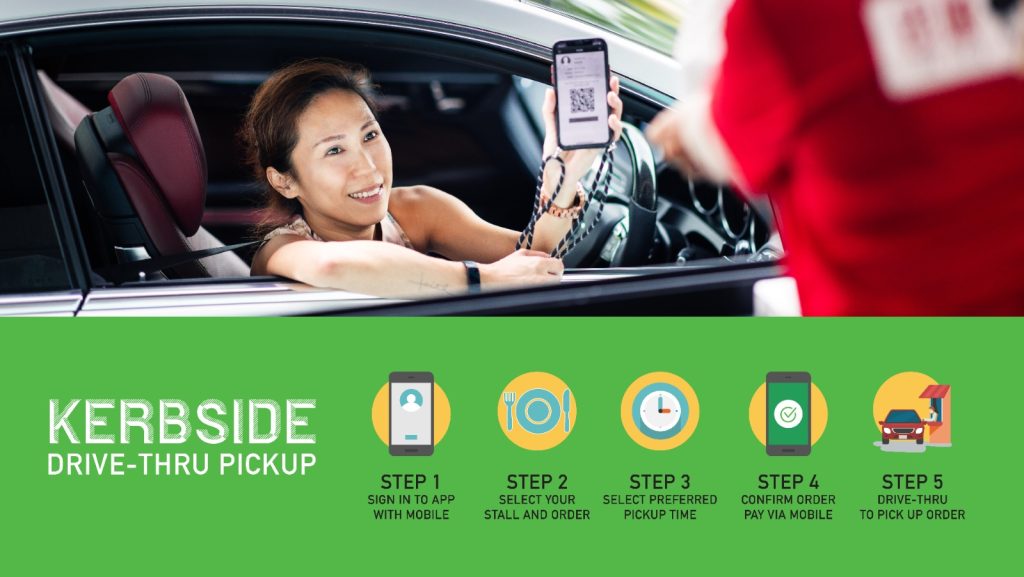 Skip the queue! Takeout will never be the same again with Kerbside Drive-Thru Pickup. With 13 unique first-of-its-kind units, there is no need to stick to one cuisine. Mix & match your orders from our food stalls!
Preorder from your Timbre+ app, select your preferred timing, pay via your mobile and pick up in the convenience of your car and be out in a jiffy! Yes! It is that easy! (15 minutes parking grace period at Expo.)
Our food partners have various operating hours and all orders are to be placed 30 minutes in advance. We are located outside Expo Hall 5.

Follow these 5-easy-steps to start your first kerbside drive-thru pickup!
Kerbside food stalls include:

Ajiya Okonomiyaki
Zi Jia Yong Tau Foo
Lao Niang De Dian
Boon Lay Power Nasi Lemak
Wolf Burger
Ishiro
Don Sha BBQ